Have you ever landed in a situation, where you need to run to a puja or attend a traditional gathering like Navratri, dandiya night from the office? I have come up with a solution wherein touch of Indian jewelry, change in the drape of your saree can make you festive ready.
First look:
I have taken a linen saree because I think linen sarees look so cool for office, they can be worn and maintained for long hours in the office and they make you look so elegant and classy. In the first look, I have simply worn a peach linen saree with minimal jewelry. I have carried it very normally like we all do it normally.
Second Look:
I have given that edginess by adding big silver jhumka and bangles and tying a top bun. I think one can carry this look very easily. Swap your nude lipstick with a bold color and big bindi and you are ready to go.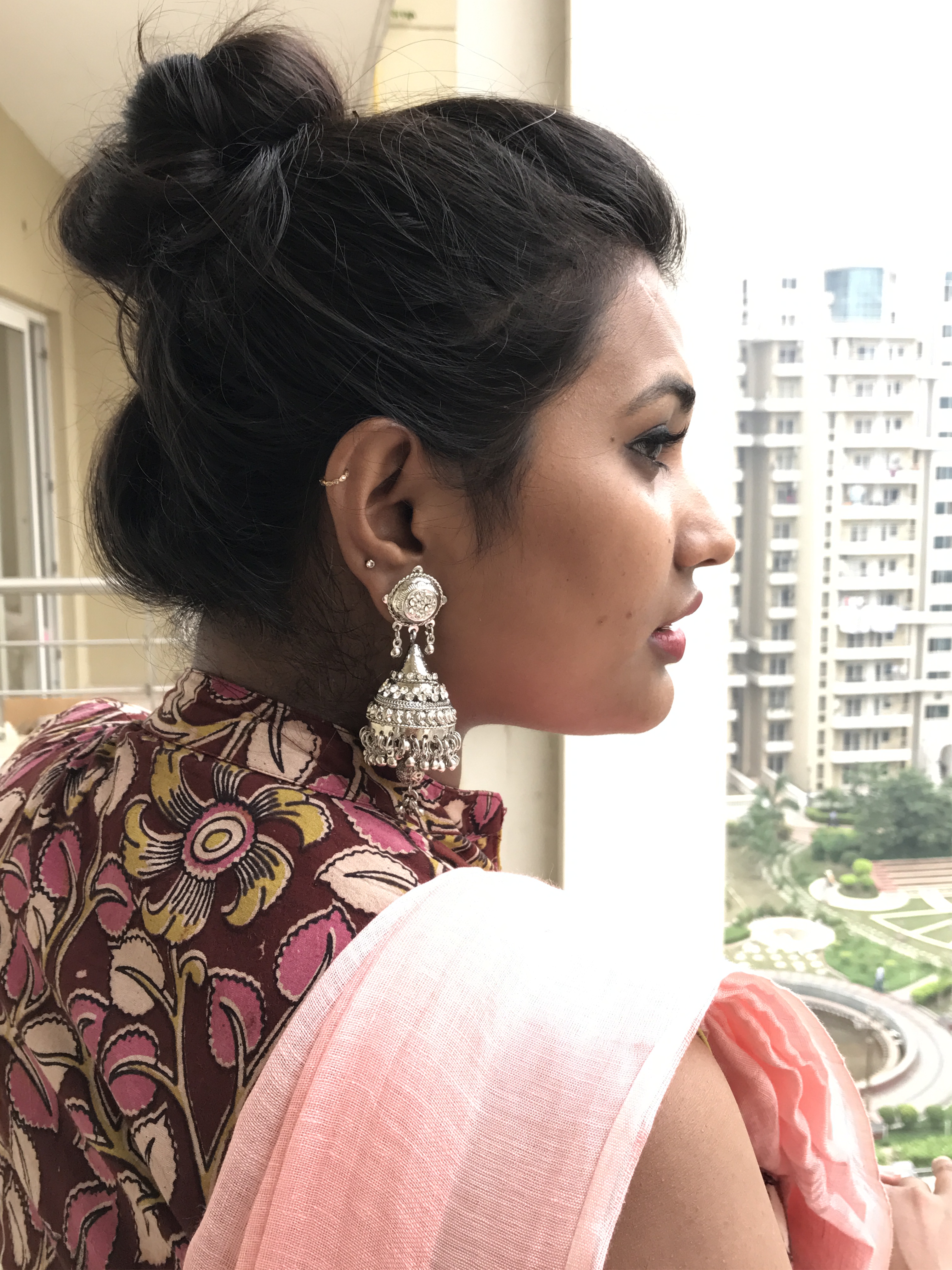 Third Look:
I have given an extra twist to my linen saree. I have just changed the pallu from left to right. I have paired this saree with a kalamkari blouse which I have taken from Ajio and saree I have taken from Afna Linen Sarees.
Fourth Look:
I have just crossed my pallu beneath the shoulder layer and it's all set. This is a much edgier look, looks very elegant and you got to rock it with lots of confidence.
Let me know in the comment section whether you liked these looks or not. Oh! just to tell you because I am wearing a high-collared blouse I have kept a top bun. Bun helps in creating a definition around the neck and highlights your earring and also adds an edge to your saree.
You can find linen sarees here and blouse here.