After visiting this place more than 10 times I thought of reviewing it on the blog. If you are missing Mumbai food and want to try out Parisian cuisines then you are welcome to visit Soda Bottle Opener Wala at Noida. It is located on 3rd floor, Mall of India, Noida.
When your taste buds are tired of Delhi food and you want to go experimental after watching too many recipe shows. You should move towards this place.  Soda Bottle Opener Wala is every Irani cafe's 21 st century makeover- it's their cousin that returned after a stint abroad. Eating here is an experience you must not miss.
Ambiance:
From outside it looks like an old cafe which is nothing jazzy nor painted with bold colors. The moment you step in you will be taken back to old Mumbai. You will see soda bottle handing and displayed on one wall then there's another which has quirky messages written on it. Music played is of 90's reminding you of your childhood. Have a look:

Menu: 
For a newcomer, menu will definitely look confusing but their staff is super supportive. They will explain you each dish and will offer their recommendation. Food is served in the old style tiffin box and on china bone plates.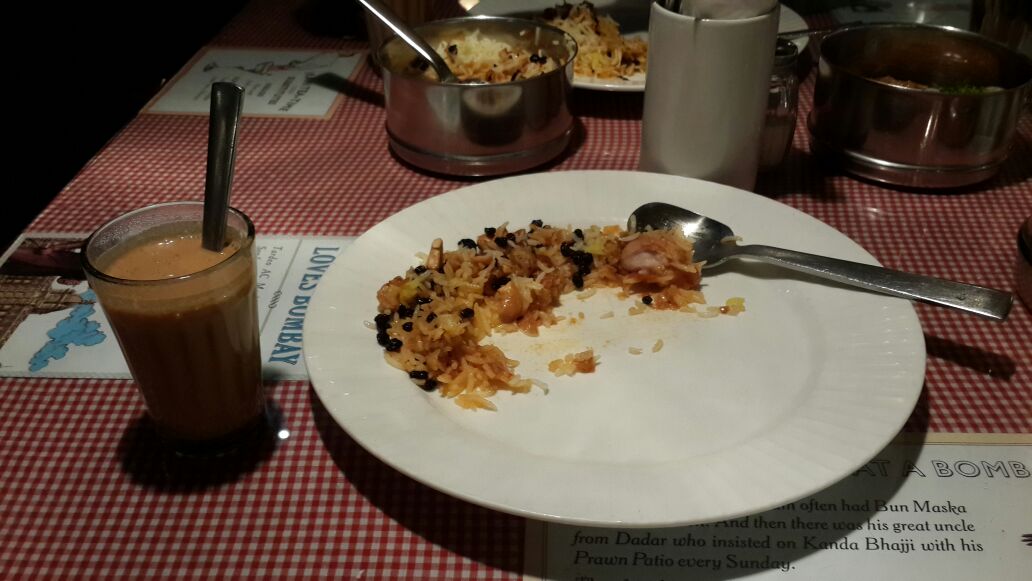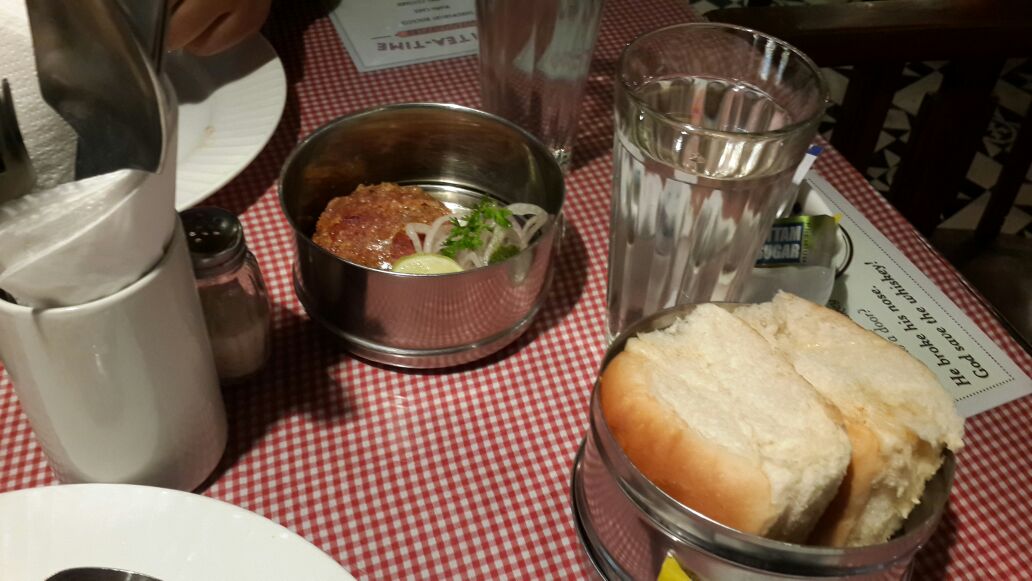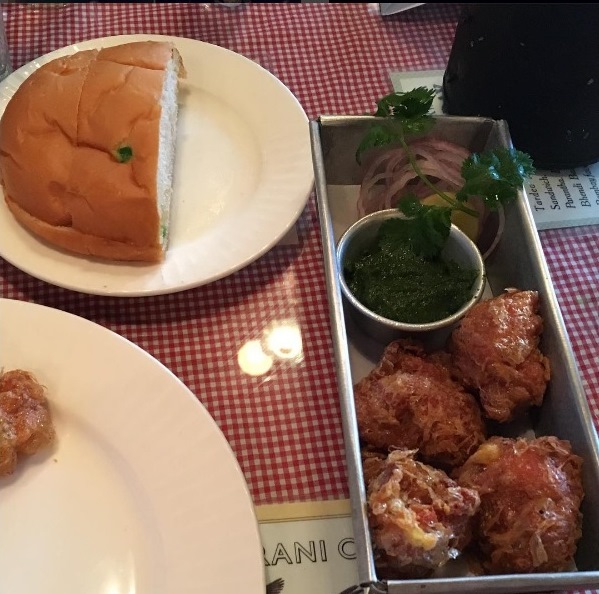 What we tried: Maska Pav, Egg Kejriwal, Salli Chicken, Dhansak, Boneless chicken Farcha, Berry Pulav, Patra ni Mach and sikanji.
What we recommend: Maska pav, Dhansak (if you are fond of dal), Berry pulav (This is interesting combination of rice topped with dried berries and cashews) and not to miss Patra ni Mach.
Salli Chicken is tangy in taste so if you are someone who prefers spicy chicken then avoid this items.
Disappointment: Sikanji, yes don't be surprised. Their twisted version of sikanjji wasn't comforting for my taste buds. You may like it.
What's new there:
Now they have started serving beer which was missing earlier and they have new menu.
Meal for Two: a proper 3 course meal will cost you around Rs.2000+ approximately.
Here's my rating:
Ambiance: 4.5/5
Food: 4.5/5
Price: 4/5, it's affordable.
Service: 4.5/5
Overall Rating: 4.5/5
If you haven't been there then check this place out on this weekend.
Read my other recommendations on Zomato: https://www.zomato.com/users/annu-yadav-36841972
*This is not a sponsored post. A good information or a good find should be spread well:). You can contact us to review your cafe/place.