This time we went to Rishikesh for the weekend gateway. So this post is all about my Rishikesh trip! Rishikesh "The Yoga capital of the world" is located at 230 kms from Delhi comes under the nearest gateway zone. It is famous for yoga and is also a spiritual  hub attracting people from all over the world. There are various temples, ashrams, yoga centers and also good cafe`s to chill. Besides the spiritual enlightenment, Rishikesh also provides great adventure opportunities.  Just few kms away from the main city you can see lot of adventure camps offering river rafting, trekking, Flying fox, and bungee jumping. It is one of the most visited places in India and one should visit this place if you are putting up near Delhi.
We took a friend's car and drove down from Delhi – Haridwar – Rishikesh. And to your surprise I am not going to write down the details and places to visit because most of you must have visited them already.
This post is a look book which I created at Rishikesh keeping Goa in my mind. Goa nahi to Rishikesh hi sahi! because my plans for Goa got cancelled.
So I carried my white dress and styled it in 2 ways here:
I paired this dress with a red printed long shirt which worked as a shrug here.
Here I have paired it with brown bag and light green scarf.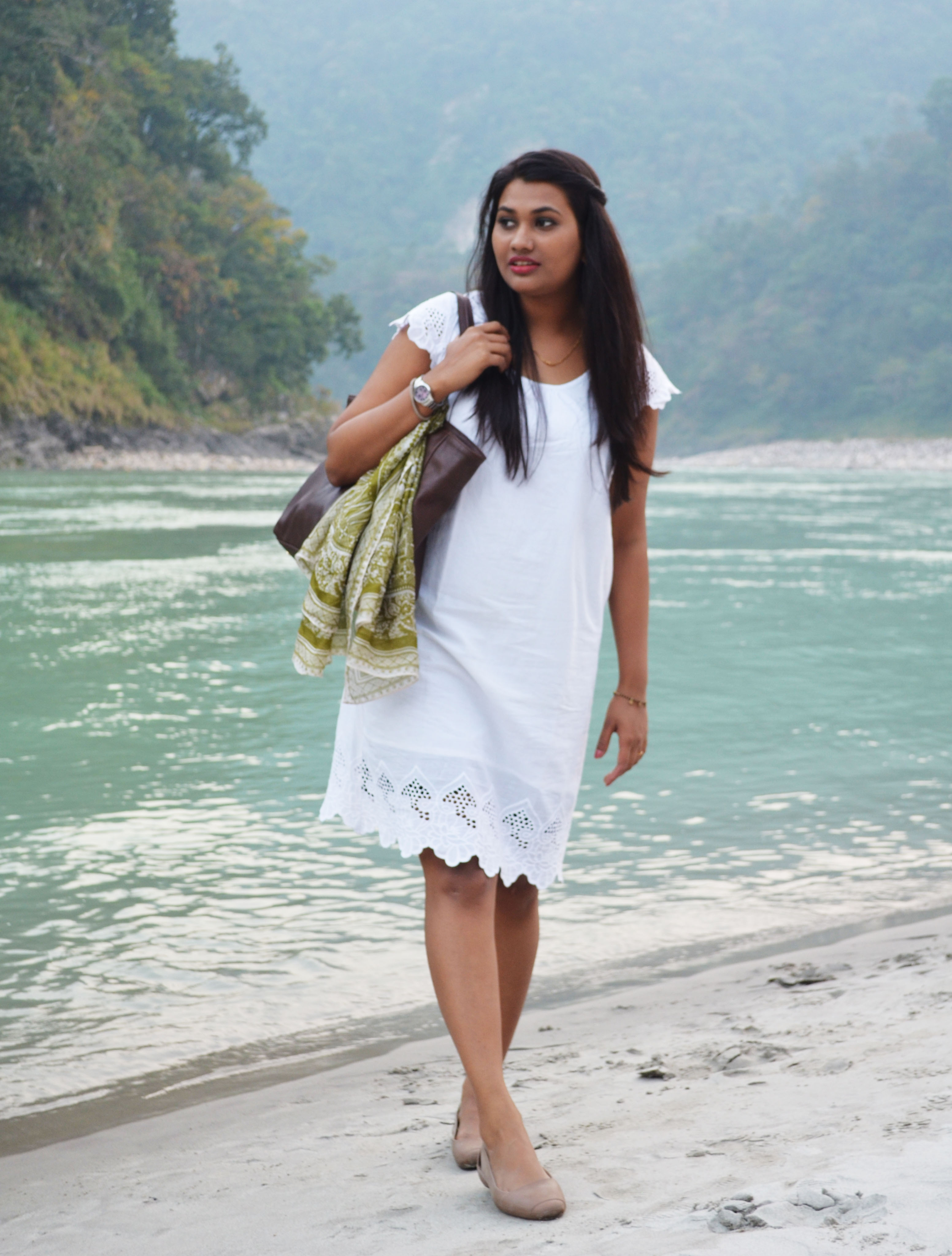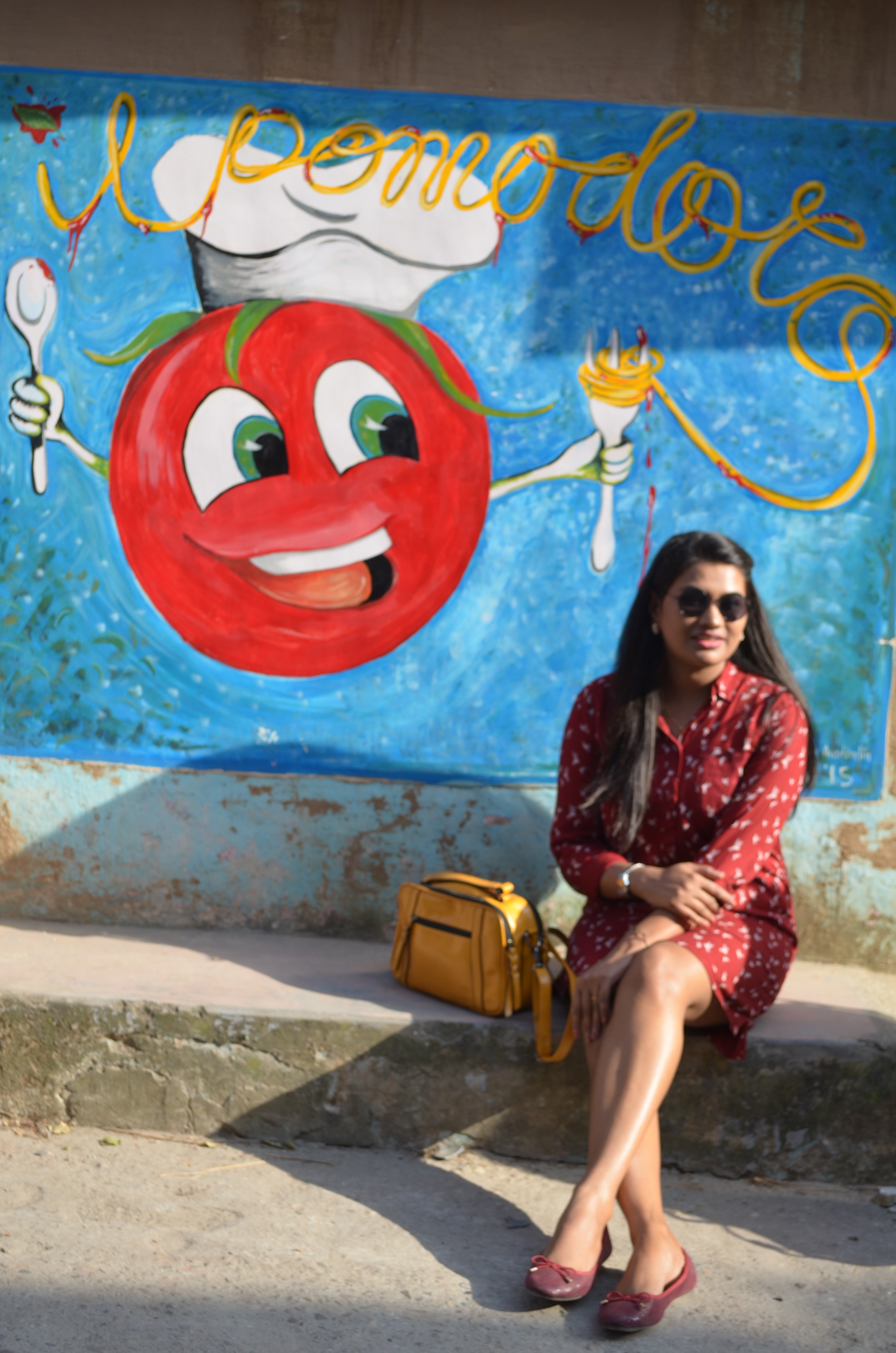 There's a  cafe called "Ganga" in Rishikesh, you can hop on there to grab tea, salad,  and maggie. They also serve delicious italian food and watermelon smoothie in this season.
Take a stroll in the local market and collect some pieces, if you like. I couldn't find anything of my taste here :P.
Let me know how did you find this post and leave your suggestions in the comment box.
You can see my other look book here and here.