You guys must be knowing that I went to Lansdowne from my post on how to pack like a pro!. Coming back to the point of smart packer, here's the detail of what all I packed for short trip to Lansdowne. Hope you enjoy this look book:
Clothes: I kept few basics which can be mix and matched to bring out multiple variations. My favorite travel items are lightweight wrinkle-free blouses. As per me they are travel friendly, super comfy, very light, fast drying and takes small space while packing. Now a days Jeggings are in trend and one must have at least two of them (in dark and light shades). They are super comfortable, stretchable as compared to jeans. I also packed palazzos. A small tip here: always plan your look beforehand, it saves so much time and space. I have finalized three looks and packed accordingly.
Footwear: I have kept three:  Sport shoes, flip flop and  nude shade belly.
Jewelry: When it comes to jewelry I kept it pretty simple. I am fond of watches so I have kept three watches. They go with any type of look and making it classy, simple and elegant. One basic bracelet, a pair of earrings.
Makeup: Kept two shades of lipstick, Fitme Foundation, Maybelline eye shadow palette, eyeliner, mascara and my favorite perfume.
Other Essentials: Wet wipes, pair of sunglasses, sunscreen etc.
Look No. 1: Lansdowne is a bit hot during the day time so I wore this cute white spaghetti top with black palazzo and carried an orange sling bag (to pep up the look).
(Top : Top Shop, Palazzo : Lifestyle, Sling Bag : Caprese, Nude Belly: Westside, Watch : fastrack, Bracelet : Lifestyle)
Look No. 2: In the evening it is moderate to cold so I wore this marsala top over washed jeans.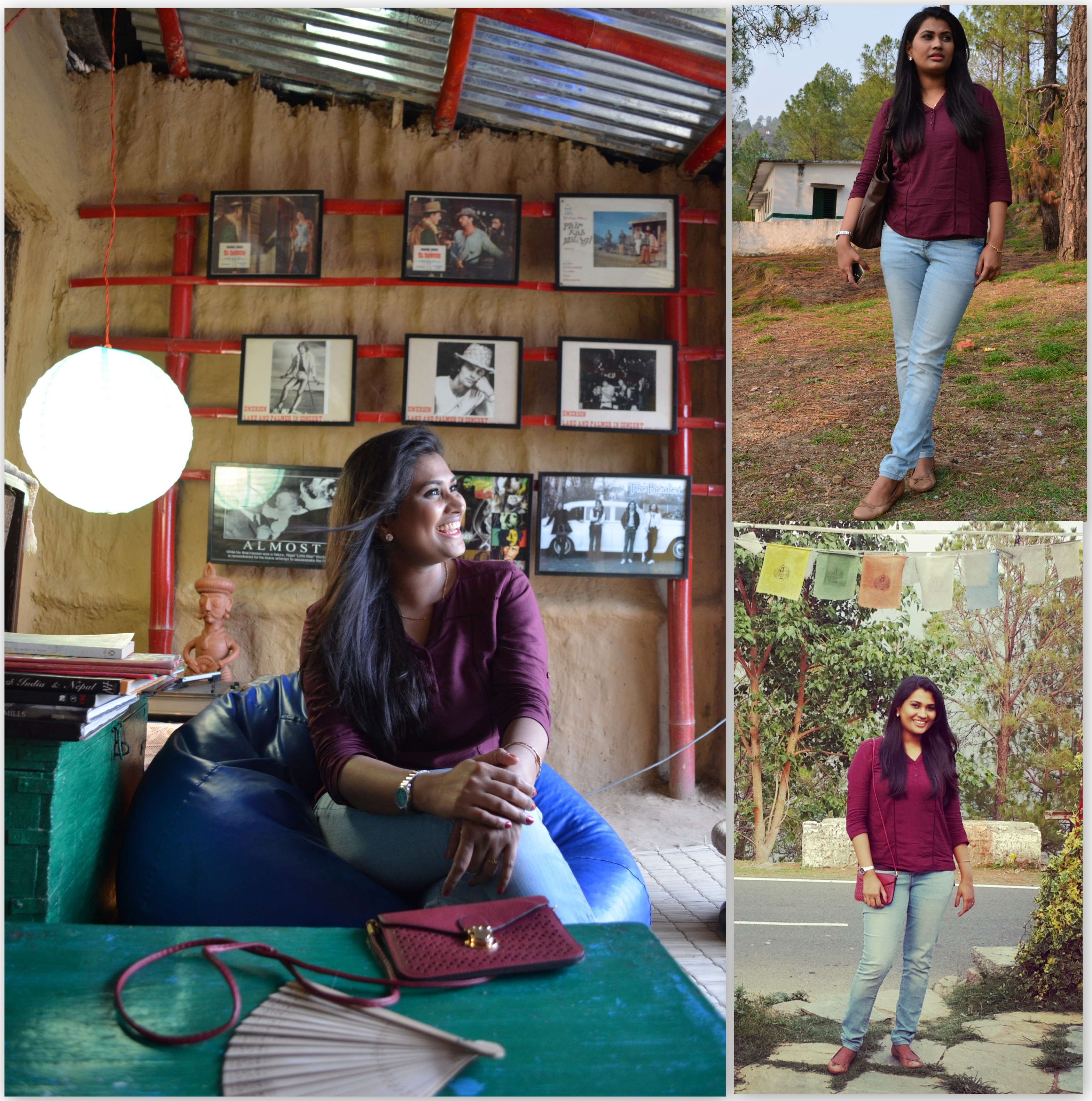 (Top : Jabong, Jeans : Lifestyle, Tote Bag : Allen Solly, Nude Belly: Westside, Watch: Titan, Bracelet : Lifestyle)
Last in the look book series is Look No. 3: It was cold in the morning so I ended up wearing this one. Basic sheer top along with Jet blue jeggings and marsala shade sling bag.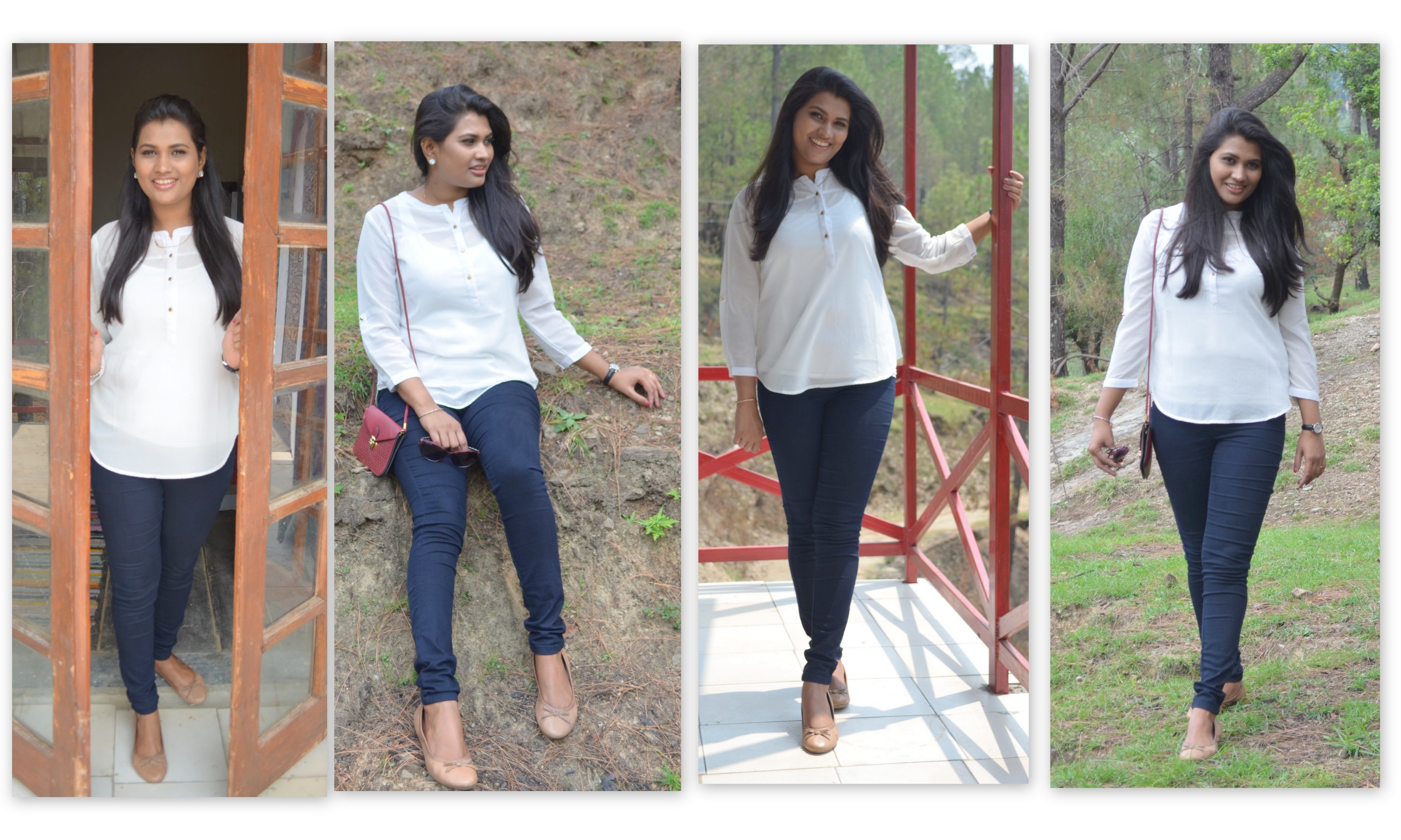 (Top : Lifestyle, Jeggings : M&S, Sling Bag : Lifestyle, Nude Belly: Westside, Watch: Certina, Bracelet : Lifestyle, Shades: Marie Claire)
I hope you like this blog post,  do let me know if you guys have any specific travel outfit or what do you like to wear when you are travelling?