Are you like me who wants to try out south Indian food once in a while? but still wondering on, where to get south indian food in Noida? Then worry not we have tried out almost every outlet serving South Indian food in Noida and have picked these 4 outlets specially for you all.
Naivedyam, Sector – 63 Noida
This tops the chart and is all because of the quality of food they served and the ambiance. They have nicely decorated the ambiance and provides you rich authentic south Indian food.
It will be approx Rs. 500 for 2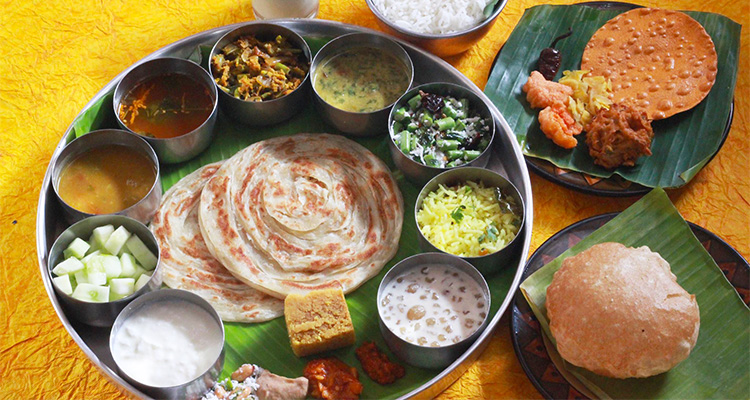 2. Lakshmi Coffe House, Sector -29 Noida
This place is quite old and famous for its south indian food. Owner is also a south indian and they also keep south indian pickles, papad, muruku and chips. I am a regular here because of affordable food. They aren't very spacious or say luxurious compared to big outlets opened in mall but they have long waiting line, by this you can see the popularity.  Do try their masala dosa and filter coffee.
Charges: approx Rs.300 for 2

3. Shree Ratnam, GIP Noida
They also serve authentic south indian food but they do have other options too. Out of all the branches go for GIP one. Ambiance, Food and Service is nice here. It  would be a bit costly than Naivedyam.
Charges: approx Rs. 800 for 2
4. Reena Restaurant, Sector 27, Noida
Like Lakshmi this joint is also owned by a south indian and you can see the difference in taste. They make amazing dosa and are pretty easy on pocket too. This one is also crowded all the time. if you are not looking for luxury and want to have normal south indian meal then you can head to this place.
Charges: approx Rs. 300 for 2
5. Sagar Ratna, Sector -18 Noida
I visited this place when they were running  "Chettinad special" menu. I tried out their chettinad dosa, curd rice and madras butter milk. Each time was good and the background music adds a south indian touch to the ambiance.
Charges: approx Rs. 600 for 2
Ratings given are based on the experiences we had while  searching for south indian food in noida.