Jaipur, the 'pink city of India' is known for its royalty and wonderful monuments. Not to forget you can drive your bohemian vibes from this city too! Jaipur has lots of shopping destinations of which you can read about on the internet. Apart from having monuments this place is a shopper's paradise.  We have listed down 5 items that you must shop if you are in Jaipur. You simply can't resist buying these items. Here we have listed  5 things to shop in Jaipur, India.
1. Leheriya/Bandhej/Kota Doria Cotton Saree:
Jaipur is very colorful and is known for its royalty. The rich culture pretty well reflects in the colorful leheriya sarees. I am sure you can find leheriya print in your or your mother's wardrobe. If you already have one then you can opt for bandhej or kota doria cotton sarees. They are the specialty of Rajasthan. I picked 2 kota doria cotton saree for my mom from Rajasthan handloom.
2. Kolhapuri Chappal:
Kolhapuri's originated from Maharastra and are available throughout.  You can Kolhapuris with a rajasthani touch in the local markets here. They are superb in terms of quality and price to what we get here in Delhi. I picked these for Rs.150 after bargaining from Pandey market near Hawa Mahal.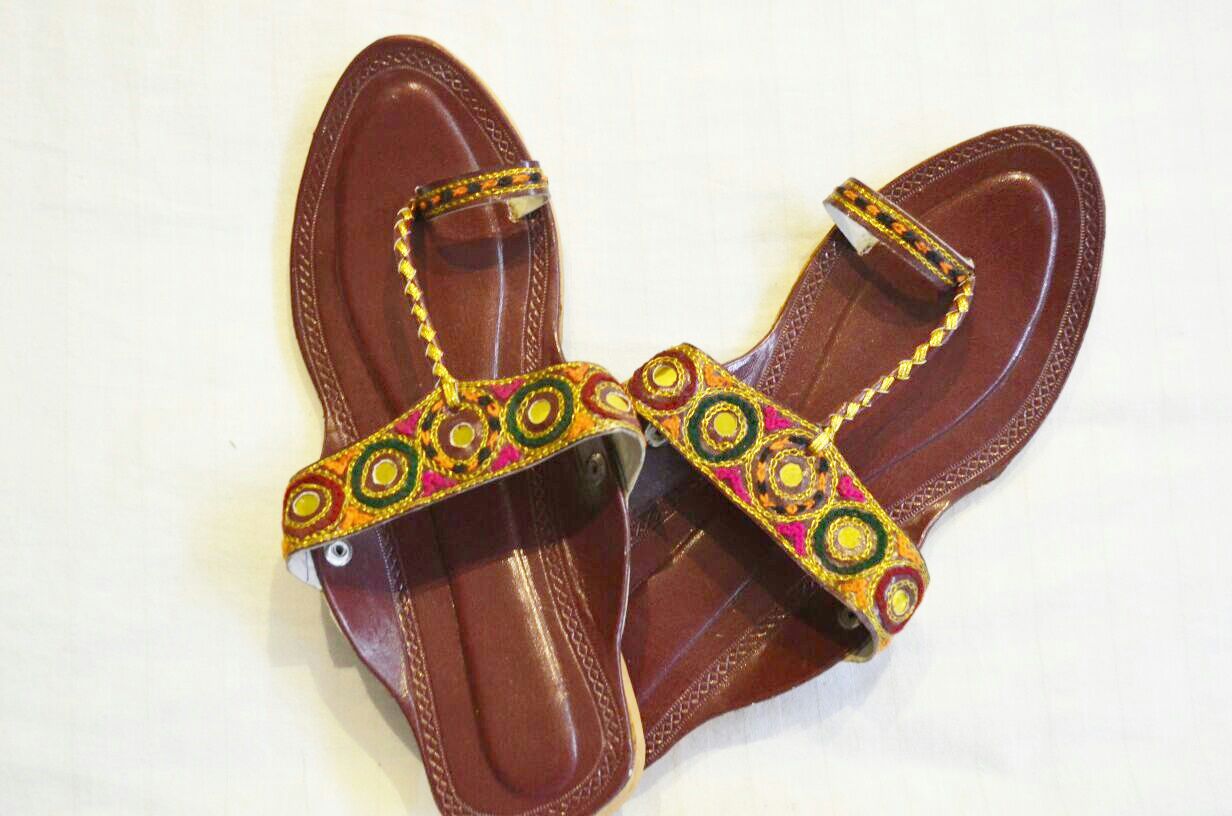 3. German Silver Jewelry:
You can get silver jewelry at Paharganj, Delhi too but why not pick it straight from the artisans. I picked these beautiful kadas for Rs. 800 and they came with a warranty card.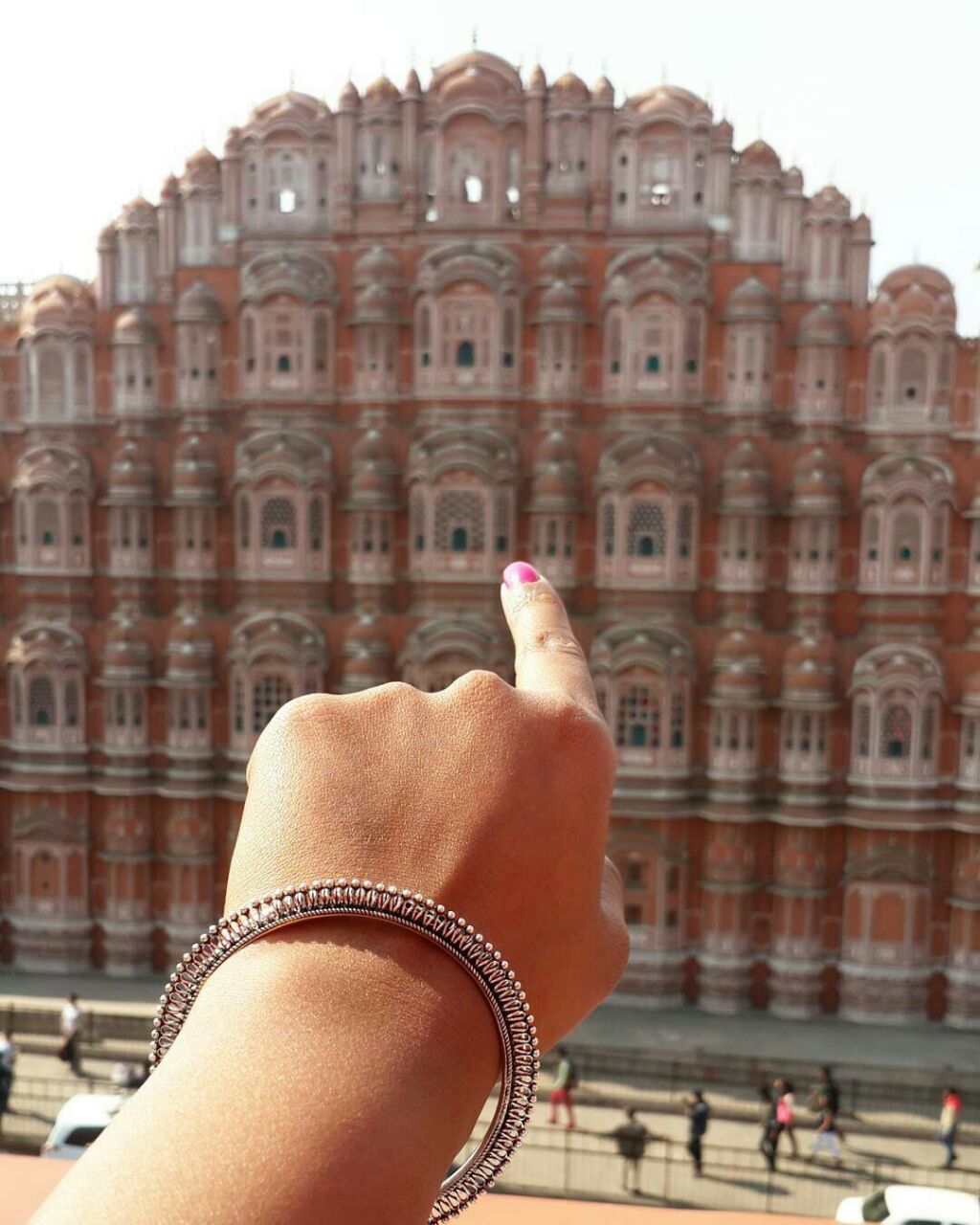 4. Handicraft:
You can pick interesting handicraft pieces like a wooden box, jewelry box, handcrafted marble pieces etc or keychains like this:
5. Block Print Fabrics:
Block printing is famous in Jaipur. You can find block printed kurtis, bed sheets, cushion cover or even plain fabric at local markets. One can pick block printed fabric and later get it stitched as per the need. You can see one getting printed here:
I am sure you will check these items in the local markets on your Jaipur trip.